Jingmeiti reported today that Knowbox, an app which helps students get the most from doing homework by providing personalized exercises, has completed a new round of financing of USD 150 million, led by Alibaba, which has zoomed the startups' valuation to more than USD 1 billion.
In April 2019, according to the company's information, the parent company of Knowbox had a shareholder change, and LIU Qiangdong (刘强东)and his controlling Dongchen Investment (东辰投资) all withdrew from the shareholders. The industry once thought that Knowbox could not last for a long time.
Knowbox received a USD 10 million Series A financing in July 2015, led by Good TAL (好未来), Liu Qiangdong and Angel Investor Lenovo. Liu Qiangdong held a 4.35% stake in the company, and Dongchen Investment held a shareholding ratio of 1.31% before withdrawing.
The startup was founded in July 2014. It is an Internet education technology company dedicated to promoting the development of intelligent education. Through big data and digitization, it provides mobile app tools to help teacher check and students attempt homework.
Knowbox has also been very active in the AI+education sector. Last year, the firm joined "SOHO China" to set up an AI teaching experiment class, which is dedicated to promoting the popularization of AI+ education. Liu Ye (刘夜), founder and CEO of Knowbox believes that AI can improve the quality of education in areas which lag behind.
As of November 2018, according to the data released by the company, the number of Knowbox users has exceeded 40 million, covering 100,000 schools in more than 500 cities in 31 provinces, meaning 70% of the primary schools in the country use Knowbox.
Despite a slowing of China's economy recently, the online education market of children from kindergarten to high school is set to triple to CNY 150 billion (USD 22.33 billion) by 2022, according to data from iResearch.
Enterprise Information
Knowbox is an education mobile app start-up focused on helping students and teachers manage their homework.
CATEGORIES: Education, AI, Cultural and Creative Education, K12, Natural Language Processing, Online Education, Consumption Life, Emerging Technology and Application, Primary and Secondary Education, Edtech, K12 Education, Education Informatization, Education Big Data, Testbank Q&A
Last Funding Type
Series C
Number of Employees
101-300
Number of Funding Rounds
6
Enterprise Information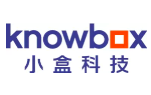 Knowbox 
Knowbox is an education mobile app start-up focused on helping students and teachers manage their homework.
CATEGORIES: Education, AI, Cultural and Creative Education, K12, Natural Language Processing, Online Education, Consumption Life, Emerging Technology and Application, Primary and Secondary Education, Edtech, K12 Education, Education Informatization, Education Big Data, Testbank Q&A
Last Funding Type
Series C
Number of Employees
101-300
Number of Funding Rounds
6