bird's eye photography of red and orange houses. Image credit: Deva Darshan/Unsplash
Beike.com, the leading Chinese online real estate brokerage platform, plans to raise up to USD 1.2 billion in its Series D round of funding, according to an internal file reviewed by Shanghai-based media Jiemian.
The real estate broker is attracting high-profile investors such as Gaw Capital and Hillhouse. Tencent led the deal with USD 800 million, followed by Source Code Capital, China Renaissance, New Horizon Capital, Strait Capital, and a strategic investor Country Garden (2007.HK). The post-money valuation of the firm amounts to USD 10 billion, according to Beike Special Equity Fund acquired by the media.
Beike generated CNY 28 billion (USD 4.07 billion) and CNY 6.3 billion gross profit in 2018. The firm expects a CNY 36.6 billion (USD 5.32 billion) revenue in 2019, with a 31% year-on-year growth. Though the firm was in red last year, it eyes a positive CNY 800 million net profit in 2019, according to the media.
The cost structure of the company is interesting, as well. In 2018, Beike's marketing expense and administrative expense increased by 64% and 42% compared to last year, respectively. The brokerage is still in a stage of scaling its coverage of agents and brands, thus, invests heavily on technology, infrastructure, and branding. It, however, did not give us many details about R&D expanse but said a CNY 570 million injection into this part last year, the media reported. Recognized as High Tech Enterprise, Beike can enjoy a 15% corporate income tax rate, compared to a standard rate of 25%.
The firm has been widely recognized as a runner of IPO, with a series of moves related to shareholders adjustment (the article talks about it in the third part) and senior executives joining the firm - CFO Xu Tao (徐涛) served for Didi Dache in 2014 (the firm changed its name as DiDi Chuxing), President Peng Yongdong (Stanley Peng, 彭永东) is a former IBM senior strategic consultant, and Chairman Zuo Hui (左辉).
Online real estate database company Zillow Group(NASDAQ: ZG) in the U.S., is now trading at 6.64 revenue multiples as of July 18. Beike is valued at 18.8 times revenue this year in the new funding. Considering Beike is still at its growth stage and huge addressable market, that's a reasonable price.
"Beike aims to create a win-win marketplace for all agents, brokerage brands, and franchise stores," CEO Peng said in an interview with EqualOcean, "we serve the industry with our Agent Cooperation Network. "
Enterprise Information
房屋租赁交易服务平台
CATEGORIES: Real Estate, VR Industry Application, Real Estate Agent, House Rent
Last Funding Type
Series D
Number of Employees
1001-5000
Number of Funding Rounds
2
Enterprise Information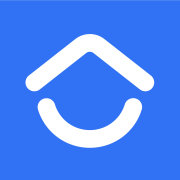 贝壳找房
房屋租赁交易服务平台
CATEGORIES: Real Estate, VR Industry Application, Real Estate Agent, House Rent
Last Funding Type
Series D
Number of Employees
1001-5000
Number of Funding Rounds
2