Dec 11, 2018 /EqualOcean/ - FreshBuddy (Mei Ri Yi Tao, 每日一淘), the social e-commerce invested and internally incubated by MissFresh, announced to complete its Series B financing of $100 million at the end of November.
This round of financing was led by Genesis Capital (元生资本), SIG participated in the joint investment, followed by DCM, Vision Plus Capital (元璟资本). China Renaissance acted as the exclusive financial advisor for this round of financing.
FreshBuddy officially claimed that this round financing will be used for the integration and upgrading of its related industry chain: in the upstream, FreshBuddy will continue to enhance its supply chain in order to expand the product categories; in the downstream, FreshBuddy will accelerate the construction of regional logistics centers, to further improve the user experience.
FreshBuddy was firstly launched on April 28, 2018, and had obtained totally three rounds of financing: Angel Round in April from Chuchujie.com; Series A in July from DCM, SIG, Welight Capital, with a funding amount of USD 30 million. So far, the total funding amount raised to more than USD 130 million. EqualOcean estimates the valuation of FreshBuddy will soon reach the level of Unicorns (USD 1 billion).
As to the business model, FreshBuddy is similar to Pinduoduo, wants to meet the needs of consumption upgrade in tier 3-5 cities in China, with its S2S (share to shop) model. Consumers could find attractive discounts on FreshBuddy which needs to be shared with friends before closing the deals. Furthermore, stem from MissFresh, products on Freshbuddy are mainly fresh produce, however, the product categories are believed to be expanded in the future, which might not be a must for MissFresh itself.
Refresh this page later today for further information.
- Author: ZHANG Fan; Write to ZHANG Fan at ZhangFan@EqualOcean.com
Enterprise Information
MissFresh E-Commerce sells groceries online.
CATEGORIES: E-Commerce, O2O, Restaurant, B2B, B2C
Last Funding Type
Series E
Number of Employees
51-100
Number of Funding Rounds
8
Enterprise Information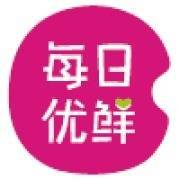 MissFresh
MissFresh E-Commerce sells groceries online.
CATEGORIES: E-Commerce, O2O, Restaurant, B2B, B2C
Last Funding Type
Series E
Number of Employees
51-100
Number of Funding Rounds
8