On February 25th, the unicorn of China's fresh product e-commerce industry Miss Fresh (每日优鲜) launched its social network group buying app Meiri Pinpin (每日拼拼). Besides its main business, Miss Fresh has hatched Mr. Fresh (每日优鲜便利购), Meiri Yitao (每日一淘), and Meiri Pinpin by now. Mr. Fresh provides un-manned shelf services in offices; Meiri Yitao is a fresh-product social network group-buying platform targeting at lower-tier cities; the newly released Meiri Pinpin is also a fresh-product social network group-buying platform but with different target consumer groups – it aims at top-tier cities and can offer 2-hour to-home delivery while Meiri Yitao cannot.
Meiri Pinpin is launched in multiple cities but only 17 cities could offer 1-hour delivery service, which are mainly the tier-1 and tier-2 cities in China. Overlapping the coverage of Miss Fresh, Meiri Pinpin shared the front-end warehouses with Miss Fresh and hence is enabled to provide within-2-hour to-home delivery using the same logistics network as Miss Fresh. The difference between Miss Fresh and Meiri Pinpin might seem like the group-buying business model. However, group-buying is not the only difference between these two brands.
Group-buying platforms have been prevailing since Pinduoduo's rise. E-commerce giants such as Alibaba and JD.com subsequently launched their group-buying platforms targeting at lower-tier cities since they have covered the higher-tier cities but left blank in other cities. Group buying transcended the community group buying, in which the group is gathered by the KOL (key opinion leader) of the community or neighborhood. The traditional group buying is a school of people buying the goods without knowing each other on the website like Groupon. The community group buying is led by the KOL in the community and uses KOL's influence to gather more users to the platform and buy goods at the bulk price. The man's involvement in group buying aggressively boosts the activity on the platform and therefore different community group-buying platforms offer attractive bonus policies to introduce KOLs on their platforms.
Bulk price and man's involvement can assist the platform to expand its customer base in a comparatively short time. However, the CAC (customer acquisition cost) is yet to be determined. It seems that the community group buying has lower costs in acquiring customers because KOL's effect introduces flows into the platform, but the bonus mechanism replaces the traditional marketing expenses to acquire customers.
Miss Fresh's joint in community group buying is not surprising since it follows along with the trend, or sometimes called investment vent in Chinese. Miss Fresh bred brand Mr. Fresh when un-manned retail was hot, launched the line Meiri Yitao when Pinduoduo and led the trend of eyeing on the lower-tier market, and this time built the community group buying brand Meiri Pinpin.
*Contributor: Qasim Khan
Enterprise Information
MissFresh E-Commerce sells groceries online.
CATEGORIES: E-Commerce, O2O, Restaurant, B2B, B2C
Last Funding Type
Series E
Number of Employees
51-100
Number of Funding Rounds
8
Enterprise Information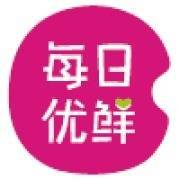 MissFresh
MissFresh E-Commerce sells groceries online.
CATEGORIES: E-Commerce, O2O, Restaurant, B2B, B2C
Last Funding Type
Series E
Number of Employees
51-100
Number of Funding Rounds
8