A bar in Shanghai. PHOTO: Credit to Tujia
Tujia Group (途家)'s new CEO YANG Changle (杨昌乐) said that Tujia will remain running under deficit this year, reported by Huxiu.com.
YANG pointed out that Tujia's offline business and online business was separated completely and with different cost accounting and HR system, even different culture, and management ways. The companies share part of their investors but were completely individualized. Sweetome Service Apartment, a well-known chain in accommodation industry also former Tujia's offline business, is now one of Tujia's important suppliers. Tujia set apart the two parts in 2017.
ADR (Average Daily Rate), basically the price people are willing to pay per night for the room provided, is CNY 400 (USD 59), a high number, according to YANG. Nathan Blecharczyk, co-founder of Airbnb has indicated that when Chinese travelers go abroad, they pay going international rates, which is more on the order of USD 90, USD 100 a night. Domestic travel is at a much lower ADR (about USD 40), in an interview. YANG said Tujia can have a higher ADR growth rate than the GMV (Gross Merchandise Volume) for a higher percentage of cheaper orders.
Tujia has always been in the red but the group has seen its gross profit grew in past years. Commission fee after subsidy charged by Tujia was minus 1.4% in 2016 and the number grew to 5% in 2017. Tujia will be still running under deficit in 2019, however, with a third-quarter less loss than 2018. The group will earn some money in finance and HR. Tujia plans to earn a net profit in one quarter or one month, at least.
Airbnb has been struggling to find a suitable person to be chairman for this worth-invested region once in China, but the things are getting settling down since Nathan Blecharczyk was appointed as chairman of Airbnb China in Oct 2017 (see more in the article). It's time for Tujia, Xiaozhu.com (小猪短租), and Airbnb China to submit their transcript in 2019, especially Airbnb sets to go public this year.
China's burgeoning home-sharing market is growing and some new trend is emerging as well this year. High-quality listing growing is slowing down in China's tier 1 cities due to high penetration rate and players need to find new growth potentiality in tier 2 and tier 3 cities. Xiaozhu saw many Tier 3 and Tier 4 cities are listed in the most popular fifty cities including Leshan, Liangshan, Zhangjiajie, which are well-known sightseeing locations in China, according to the company's 2018 big data report.
YANG has become the group's CEO on Tuesday and once served as COO of Tujia since October 2016 and Tujia announced that it has entered into a strategic agreement with Ctrip, one of Tujia's main backers at that time (see more in the article).
Enterprise Information
Tujia operates as a vacation rental booking platform.
CATEGORIES: O2O, OTA
Last Funding Type
Series A
Number of Funding Rounds
6
Enterprise Information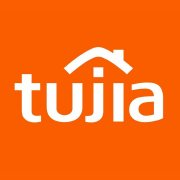 Tujia
Tujia operates as a vacation rental booking platform.
CATEGORIES: O2O, OTA
Last Funding Type
Series A
Number of Funding Rounds
6