Brown and black house. Photo by Wiktor Karkocha on Unsplash
Four months after announcing a USD 800 million Series D round of funding led by China's tech Tencent in March, fast-growing real estate brokerage platform Beike (贝壳) publicly denied again that it will be seeking an IPO in near future, according to tech media Tech Node. Last time was no longer after its last funding round, which valued the company at USD 9.5 billion, according to people familiar with the matter. Rumors said that the company is launching its initial public offering in 2020.
Morgan Stanley and Goldman Sachs are reportedly arranging USD one billion for Beike, betting the deal will lead to more lucrative mandates like IPOs, just as they did in the U.S. with mega-listings by Uber and several of its peers, according to Bloomberg in June.
Tencent, mentioned the word of Industrial Internet constantly since its founder and CEO Ma Huateng (Pony Ma, 马化腾) claimed that the first stage of Internet is drawing to an end and the second stage, Industrial Internet is kicking off.
Tencent's WeChat with over one billion monthly active users, open a direct gateway in its payment interface for Beike.
As of April 2019, Beike has facilitated over 160 brokerage brands and 21,000 real-estate broker stores, as well as 206,899 agents in its platform, and has expanded to 98 cities and regions across China. Seven out of ten orders are cooperated by different broker stores and agents. Up to 13 agents are involved in one transaction.
The technology-driven platform Beike has proved its virtuous business cycle to investors: it expands faster even than its parent company Lianjia, which has 8,000 chain stores within 15 years of development. And Beike was born in less than two years ago.
In an internal letter written by Beike's CEO Peng Yongdong (彭永东) in Feb, Beike posted CNY 1000 billion GMV (USD 150 billion) in 2018 and aims at CNY 2000 billion GMV this year.
Enterprise Information
House lease transaction service platform
CATEGORIES: Emerging Technology and Application
Last Funding Type
Series D
Number of Employees
1001-5000
Number of Funding Rounds
2
Enterprise Information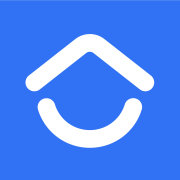 Beike
House lease transaction service platform
CATEGORIES: Emerging Technology and Application
Last Funding Type
Series D
Number of Employees
1001-5000
Number of Funding Rounds
2