Newly built houses waiting for the guests. PHOTO: Credit to Brandon Griggs.
Real Estate search engine platform Beike (贝壳找房) has started to seek for a Series D financing. Reportedly, this round of financing will mainly be spent on R&D and product development. Series D is going to be lead by the strategic investor Tencent.

Beike is a property service platform and is a subsidiary to Lianjia (链家), which is an online and offline Real Estate Agent.

It is reported that Tencent will be the leading investor in Series D and they have already started to cooperate.

Beike's service is embedded in WeChat's payment interface by a direct gateway.
WeChat's Baike gateway can be used in Beijing, Shanghai, Shenzhen, Tianjin and Suzhou; Beike has announced that they are preparing to expand the service capability to 2nd and 3rd Tier cities and reach out around 1 billion users. In the most recently reported quarter of 2018, Tencent's WeChat had around 1.08 billion monthly active users; therefore a target of 1 billion users is hard to reach for Beike, but not impossible in Chinese scale.

Although many have been claiming that there has been a bubble in China's real estate market for a long time, the housing market still rigorously expanding. According to National Bureau of Statistics of China, the average real estate sale price of a square meter residential real estate in China has steadily increased from CNY 3645 to CNY 7614 between 2007 and 2017; a yield of more than 100% in 10 years and total revenue generated of around CNY 1.8 trillion.
Caixin estimates that Beike may be valued over USD 9.5 billion; indeed is a possible valuation if China's gigantic real estate market considered.
Enterprises Information
Enterprises Information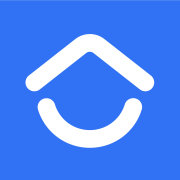 Beike
House lease transaction service platform
CATEGORIES: Emerging Technology and Application
Last Funding Type
Series D
Number of Employees
1001-5000
Number of Funding Rounds
2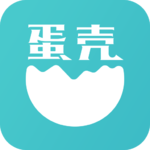 蛋壳公寓
互联网长租公寓运营商
CATEGORIES: -
Last Funding Type
Series B
Number of Funding Rounds
6